Replacing teeth
When teeth are lost, changes occur in chewing and smiling. It often becomes more difficult to chew and people often become conscious about smiling. Removable dentures are often very uncomfortable and traditional bridgework can damage your teeth. Using implants can replace teeth so that they look and feel like natural teeth allowing people to smile comfortably and chew as normal.
At Sydney Dental Specialists we offer a range of tooth replacement treatments.
Case Studies
Patient 1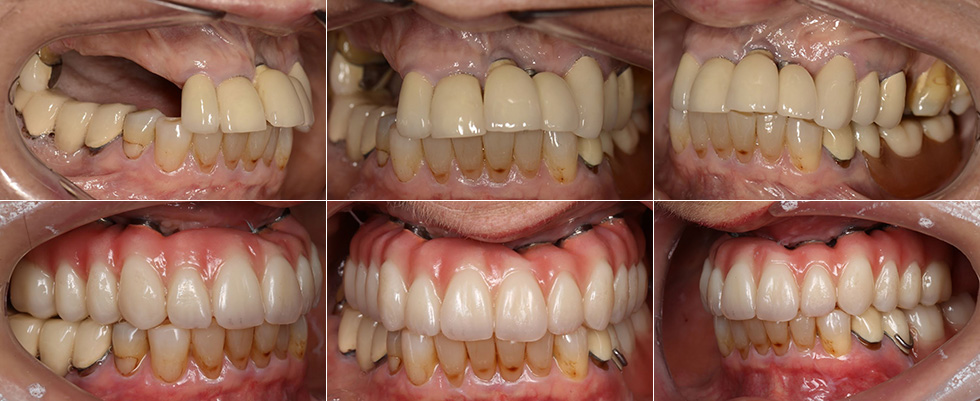 Patient 2
This patient came in tears, very concerned about her unsightly mobile teeth. She was not ready to wear dentures for her remaining life and was accepting of all that was needed to provide her with an amazing set of fixed teeth that look great and functioned well. She showed great courage during the course of her treatment and has continued to amaze us with her determination to take utmost care of her great new smile. She stopped smoking as part of the treatment process which is an exceptional outcome to her longevity and her family.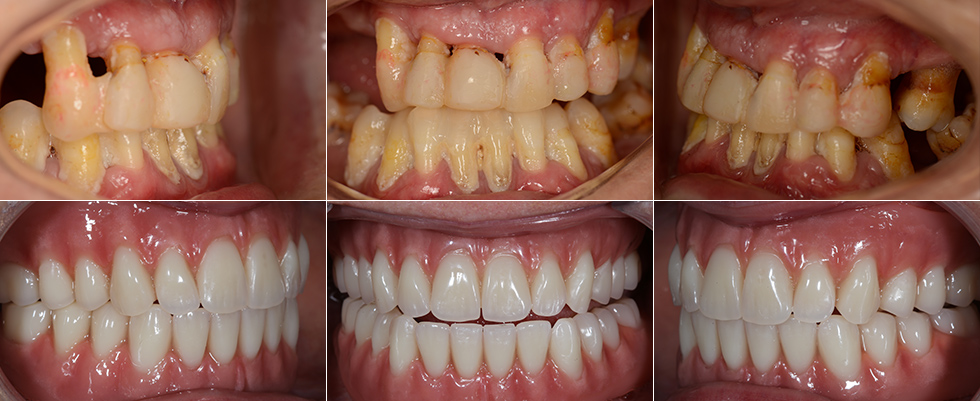 Patient 3
Patient 4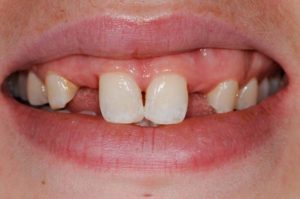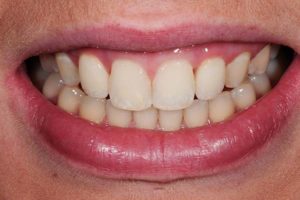 Contact us today
To find out how Sydney Dental Specialists can help you, contact us today